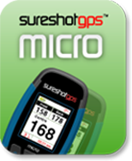 Reinstall USB Controllers Micro
To remove and reinstall USB controllers, follow these steps:
• Click Start, Right click on My Computer or Computer.
• Click Manage.
• Click the Device Manager.
• Expand Universal Serial Bus controllers, Ports or Other Devices.
• Right-click USB-Serial Controller D and then click Uninstall to remove the driver.
• Disconnect your SureshotGPS
• Restart the computer.
• Plug in the SureshotGPS device, and then test to make sure that the issue is resolved.