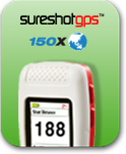 Registration
Registration is done via the Sureanalysis program for gps units.
Downloading/Registration via – New Sureshotgps Website –
To download/update courses/register, you firstly need to have sureanalysis loaded onto your pc. To do this go to our website Sureshotgps.com, top menu select mysureshotgps > Download Courses > click appropriate software download for your model & install (do not connect the unit to the pc).
Once that has been done, turn the unit on and connect to the pc, open/double click Sureanalysis icon on your desktop > Click Download Courses / Register and follow prompts. The system should go through the connection process and bring up a new screen where you can update the courses or register.