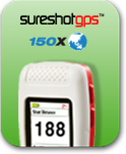 Download Courses (MAC) applicable models only
Downloading courses via – New Sureshotgps Website – MAC
To download/update courses, you firstly need to have sureanalysis loaded onto your MAC. To do this go to our website Sureshotgps.com, top menu select mysureshotgps, click Download Courses and select Download MAC Software & install (do not connect the unit to the MAC).
For MAC users with compatible models – APPLE MAC TIP: After the download has completed open the Sureanalysis.dmg folder and drag the SureAnalysis.app icon to the Applications folder.
After app has been installed, turn unit on and connect, to open – go to Finder > Application folder and double click – Sureanalysis app
The following models are not supported on Mac,
SureshotGPS Watch+
SS200x
SS150x Preloaded with world maps (models with blue trim)
GW3
Voice Caddie
System requirements: The SS9500 is supported on Mac 10.9, 10.8, 10.7 and 10.6. All other models are supported on Mac OS 10.10, 10.9, 10.8, 10.7 and 10.6.