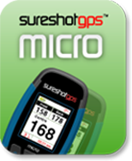 Communication error- Micro
Please click the start button on your computer screen and click control panel
Please then find add/remove programs if you are using windows xp or programs and features if you are using windows vista or windows 7.
In the list that comes up can you please find PL-2303 USB-to-Serial.
If it is not there then can you please find Sureanalysis in the list and click on it then select change and click finish.
Please then install the micro usb drivers when the option appears. If you are using vista or win7 the window will come up in the background. Please look for an icon that looks like a sureshot 8850 in the taskbar if this is the case.
Following the installation of these drivers, please ensure that you have the GPS turned on before you plug it into the computer to connect to our website.