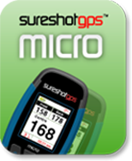 Can the battery be replaced in my Micro?
Unfortunately, we have recently run out of stock on the Micro Battery. Not sure when or if they will be back in stock.
Luckily, they are readily available from other Battery Retailers/Stockists >
Suitable Battery is available via www.batterydoctor.com.au  or direct product link > www.batterydoctor.com.au/store/garmin-quest-garmin-ia2x713h2.html
Or search/google product code GPSB-IA2X713H2 for alternative suppliers
GPSB-IA2X713H2 is a generic battery that will fit Sureshot models > Micro, Micro V2 & V3, Micro 700x and Hero 150x units.